"Super service. Keeping me up to date with any changes. Friendly, helpful and knowledgeable staff."
- Verified customer, 10/11/23
"Great experience and you can call and speak to a real person if you have any questions. They came recommend."
- Verified customer, 09/11/23
"I would buy from HomeLet again, they were most helpful and efficient"
- Verified customer, 08/11/2023
"HomeLet is always happy to help with any queries and explain things if I have not understood any of the minor details. I've used HomeLet for many years."
- Verified Customer, 06/11/2023
"They were really friendly with great communication. Made me feel really at ease which is important as it was my first time moving out, couldn't have asked for better."
- Verified Customer, 02/11/2023
What is Landlord Emergency Assistance Insurance?
If an emergency arises and your property becomes unsafe or unsecured, as a landlord, you will have a responsibility to rectify the problem. Even if your property is managed, you must settle the bill.
These incidents can occur unexpectedly, causing damage to your property and discomfort for your tenants, as well as leaving you with the hassle of having to organise and pay for potentially costly repairs.
With our specially designed Landlord Emergency Assistance Insurance, you can have the added peace of mind that, if something goes wrong, you can resolve the issue quickly and efficiently.
How do I get Landlords Emergency Assistance Insurance?
Our Landlord Emergency Assistance Insurance is included as standard with our Landlord Buildings Insurance and Full Landlord Contents Insurance policies (excluding optional Boiler and Heating Cover). You can also buy it as a standalone policy.
To get a Landlord Insurance quote, simply click on the below link and enter your details. Arranging cover can take minutes and will give you peace of mind knowing that you're protected if the worse happens.
What does Emergency Assistance Insurance cover?
There are many benefits of Landlords Emergency Assistance Insurance, such as:
a 24-hour helpline for you or your tenants to call in the case of an emergency*
A Qualified contractor will be contacted on your behalf
Keeping your tenant informed with speedy fast response times
Cover up to £500, including VAT, for each incident**
No excess
Emergency Assistance Insurance provides cover for the cost of contractors' call-out and labour charges, parts and materials up to a maximum of £500 (including VAT) for each emergency in connection with:
Security of doors and windows
Plumbing
Lost keys
Cooking systems
Roofing, down-piping and guttering
Electricity supply
Boiler and heating (when selected)
Having accepted an emergency* situation, we'll send out a qualified tradesperson to help limit any further damage, make the property safe for your tenants and ensure the property is secure.
How does Landlord Emergency Assistance Insurance work?
With our Landlord Emergency Assistance Insurance policy, you and your tenants will have access to a 24-hour helpline to call in case of an emergency in your let property. This phone number can be used to report an incident that:
is causing ongoing damage
has made the property unsecured
is risking the safety of your tenants
In an emergency, you or your tenants should call the helpline to speak to an adviser, quoting the name of your managing agent (if you have one) and providing details of the problem. However, major emergencies which could result in serious damage or are life-threatening in any way should be reported to the appropriate supply company and/ or the emergency services immediately, while the local gas company should be notified of gas leaks.
The adviser will appoint a suitable and qualified contractor to visit the property, giving a reasonable idea as to when and how the work will take place. It's important to note that all requests for assistance must be made via the helpline phone number and not to the contractors directly, as these costs will not be covered by your insurance policy.

During the visit to your property, the contractor will make reasonable efforts to limit or prevent damage or discomfort, or if at a similar expense, in some circumstances, may complete a permanent repair.

If your tenants require overnight accommodation, this must first be approved and agreed upon by the helpline adviser, with any receipted invoices being forwarded to HomeLet Emergency Assistance for reimbursement (up to £250).
How do I get a quote?
There are two main ways to get insured. First, you can buy online on your smartphone, laptop or computer and arrange your cover quickly and easily.
Alternatively, you can give us a call, and one of our friendly team will be happy to answer any questions that you might have about our cover. They can also help you to arrange your insurance over the phone.
We're open from 8:30am-6:30pm Monday to Friday and 9:30-1pm Saturday. Whatever you need, we're happy to help.
How do I make a claim?
If you need to make a claim on your policy, call 0330 333 7231.
Our lines are open 24 hours a day, seven days a week, and our experts are on hand to help guide you through the claims process from start to finish.
It helps to have your policy document to hand, as well as any reference numbers (for example, if you reported the incident to the police).
We're open from 9:00am – 5:00pm Monday to Friday.
Frequently asked questions
Landlord Emergency Assistance FAQs
What is considered an emergency?

At HomeLet, we consider an emergency to be a situation that, if not dealt with quickly, would render the property unsafe or unsecured, cause damage to the residence or cause unreasonable discomfort, risk or difficulties for or to the occupant.

To make a claim, you can call our helpline on 0330 333 7231. Our lines are open 24 hours a day, seven days a week, and our experts are on hand to help guide you through the claims process from start to finish.

Do I have to pay an excess if I make a claim?

No - you will not be charged an excess if you make a claim on your Landlord Emergency Assistance Insurance policy.

When does my policy start and end?

Your Landlord Emergency Assistance Insurance is valid for 12 months. After this period of time, the policy may be renewed for a further 12 months, until it is cancelled by you. Your policy start and end date will be specified in your insurance documentation.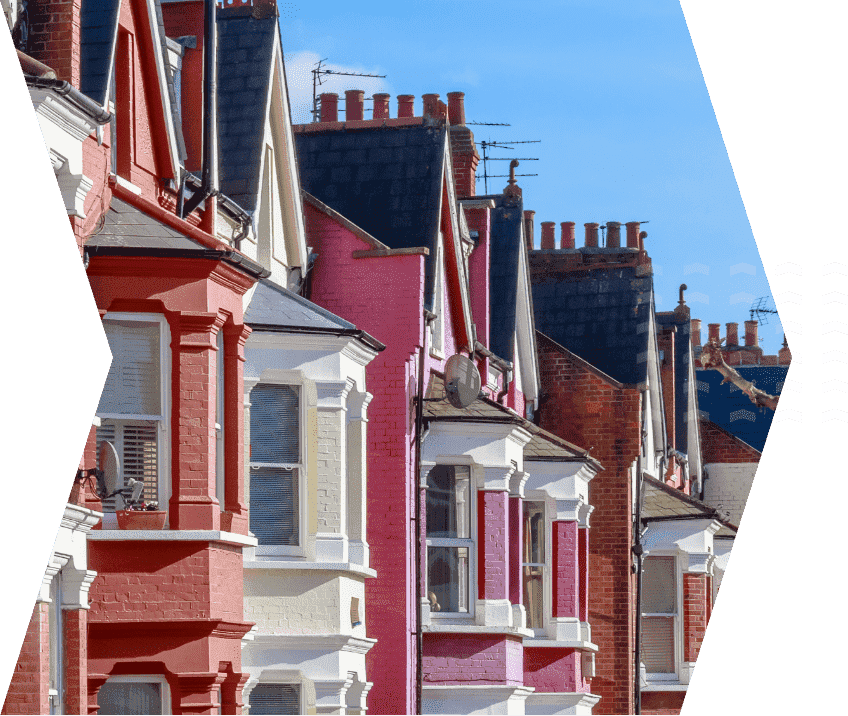 HomeLet rental index report
Get the most comprehensive and up-to-date data on rental values in the UK.