"Super service. Keeping me up to date with any changes. Friendly, helpful and knowledgeable staff."
- Verified customer, 10/11/23
"Great experience and you can call and speak to a real person if you have any questions. They came recommend."
- Verified customer, 09/11/23
"I would buy from HomeLet again, they were most helpful and efficient"
- Verified customer, 08/11/2023
"HomeLet is always happy to help with any queries and explain things if I have not understood any of the minor details. I've used HomeLet for many years."
- Verified Customer, 06/11/2023
"They were really friendly with great communication. Made me feel really at ease which is important as it was my first time moving out, couldn't have asked for better."
- Verified Customer, 02/11/2023
What is Rent Guarantee Insurance?
Rent Guarantee Insurance, often referred to as rent protection insurance, is a form of insurance cover designed to help with rent arrears and resolve tenancy disputes requiring possession.
It acts as a safeguard, should your tenants become unable to pay their rent. If they cannot pay, Landlord Rent Guarantee Insurance kicks in, mitigating arrears, and providing professional services to help provide a solution.
Even the best tenants can fall on challenging times. Our recent Market Survey found that difficulties in paying rent due to the cost of living was a renter's number one concern.
While it's natural to be sympathetic, your rental income still must be paid. And if tenants can't pay, that's where Landlords Rent Guarantee Insurance comes in.
Do I need Rent Guarantee Insurance?
Rent Guarantee Insurance is not a legal requirement, but it can help to reduce the financial risks associated with being a landlord.
There are several ongoing costs to consider when letting a property. The HomeLet Market Survey found that over 50% of landlords rely upon rental income to cover their mortgage payments.
You may also be liable for additional costs that you cover with the monthly rent too. Expenses may include, safety tests, alarms, income tax, letting agent management fees, marketing your property and utilities bills.
Rent Guarantee Insurance can help to give you peace of mind that these costs, or a portion of them, will continue to be covered if you have let your property to a tenant and things go wrong.
If they are unable to pay their rent, refuse to leave after being served an eviction notice, or withhold rent due to a dispute, you can submit a claim for the lost rental payments to help ensure that you have the funds that you need to hand. For full terms and conditions, please read the Policy Wording to make sure this product is suitable.
If you would like more information or have any questions, our dedicated team of experts is here to assist you every step of the way. Simply complete your details here and a member of our team will be in touch.
What does HomeLet's Rent Guarantee Insurance cover?
Our Rent Guarantee Insurance for Landlords comes with a range of benefits, including:
Insurance for non-payment of rent
Rent is paid in full for 6 months or up to vacant possession, whichever is first (up to £50,000 in aggregate with professional costs). Rents over £3500 per month require specific approval.
Continued cover when vacant possession is obtained
We provide cover for 50% of the rent for up to three months after vacant possession. This cover ceases once the property is re-let.
Expert support when you need it most
In England and Wales, our experienced in-house Claims team and on-site legal support manage the eviction of tenants. Across Scotland and Northern Ireland, we use a panel of solicitors.
Cover for professional & claim costs included as standard
Up to £50,000 (in aggregate with rent payments) to cover eviction costs if the tenant is in breach of their tenancy agreement.
If you would like more information or have any questions, our dedicated team of experts is here to assist you every step of the way. Simply complete your details here and a member of our team will be in touch.
What isn't covered by Rent Guarantee Insurance?
While we aim to cover as many events as possible, there are restrictions to HomeLet's Landlords Rent Guarantee Insurance policies:
We only cover homes located in Great Britain and Northern Ireland.
If the tenant is already living in the property when you purchase cover, and then fails to pay within the first 90 days of the policy term, you cannot make a claim.
You cannot claim for periods during which the property is unavailable to be re-let once the property has been made vacant.
Amounts exceeding the sum equivalent of six times the monthly rent for rent guarantee and vacant possession payments combined.
To learn more about the terms and conditions of our Landlord's Rent Guarantee Insurance, view our Policy Summary document and Policy Wording document.
How do I get Rent Guarantee Insurance?
Whether you're planning your insurance for your first buy-to-let investment or you're an established landlord who is thinking of getting some additional cover after dealing with tenants who have missed payments, HomeLet's Rent Guarantee is suitable for all landlords. Please note that this policy cannot cover events that have already happened.
You can give us a call, and one of our friendly team will be happy to answer any questions that you might have about our cover. They can also help you to arrange your insurance over the phone.
Alternatively, if you have a contact preference or you're not quite ready yet, you can request a scheduled call back.

We're open from 8:30am-6:00pm Monday to Friday and 9:30-1pm Saturday. Whatever you need, we're happy to help.
Request a call back
Complete your details and a member of our team will be in touch.
Do I need separate Rent Guarantee Insurance and Landlord Insurance?
Legally, you are not required to take out a rent protection insurance policy if you're letting a property.
If you do have an existing landlord insurance policy, it may include rent guarantee cover as standard or as an add-on, so be sure to check your specific policy documentation to make sure.
Here at HomeLet, we can provide both under one policy so even if you are already covered, still contact us, as we may be able to beat your current price.
Can a tenant take out Rent Guarantee Insurance?
No, tenants cannot take out Rent Guarantee Insurance with HomeLet to cover their own ability to pay rent. This policy is only available to landlords.
Do my tenants need references to be covered by Rent Protection Insurance?
HomeLet's policies require you to have satisfactory references for all tenants to identify any risks of non-payment for you to be covered by our insurance.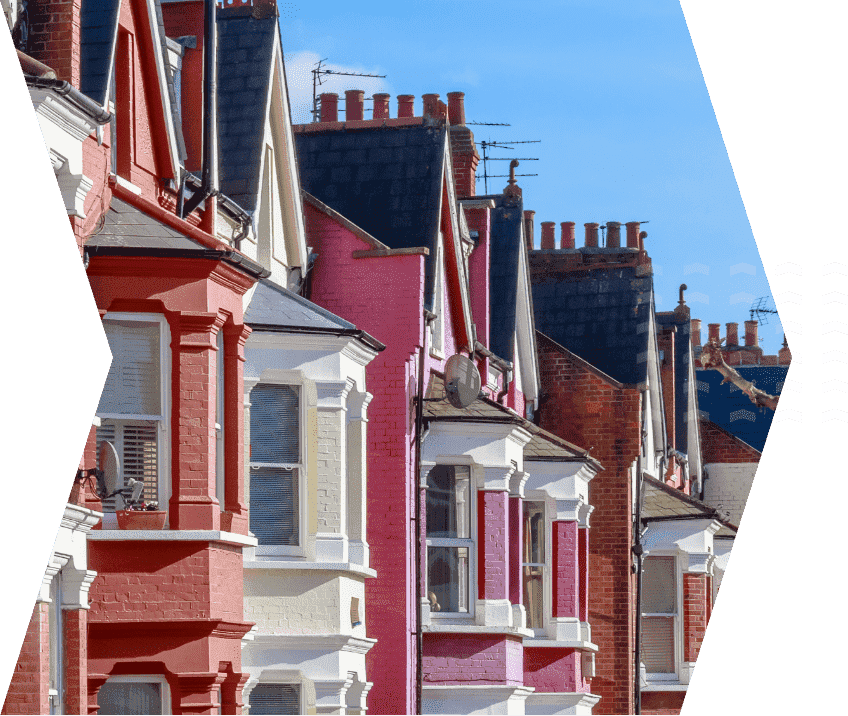 HomeLet rental index report
Get the most comprehensive and up-to-date data on rental values in the UK.
Speak to your letting agent today to find out how rent guarantee can offer you protection.