Being a landlord is complex. There is a wealth of information, legislation and regulation to digest, plus attracting tenants, keeping your properties in good condition, managing rental payments, organising the right insurance... it's a time-consuming task. We're here to guide you through the processes, offering help and specially tailored products to make your job easier.
*Save 15% online - Our prices are 15% cheaper when you buy online. This discount applies to Landlord Buildings Insurance and our Landlords Content's Insurance for furnished properties.
---
Why HomeLet landlord Insurance?
Defaqto 5 Star rated cover
Our Defaqto 5 Star Rating provides you with independent expert reassurance about the quality of the cover we provide to landlords 
Protection for your investment
Our Landlord Buildings Insurance automatically covers you for up to £500,000.
We've been supporting landlords for over 20 years
We've used our industry experience and market knowledge to create comprehensive cover and a range of optional extras just for landlords.
15% cheaper when you buy online
This discount applies to Landlord Buildings Insurance and our Landlord Content's Insurance for Furnished Properties.
---
Being a landlord comes with its own unique set of challenges and risks. From an unexpected loss of rental income to damage to your buildings or possessions, you can experience a range of unwelcome complications. The purpose of our landlord insurance cover is to give you added peace of mind that, should something go wrong, you won't be left counting the cost. Designed just for landlords, our highly tailored policies offer you affordable and comprehensive protection. We also provide a variety of optional extras, meaning you can arrange cover that perfectly suits your needs.
As well as contents and buildings protection, HomeLet Landlord Insurance+ can incorporate emergency assistance protection and legal expenses cover. In addition, we offer a Prestige Rent Guarantee. This ensures that if your tenants are unable to pay their rent, you will still receive the money you are owed. You can also opt for Landlord Portfolio Insurance. Ideal if you own between two and 20 homes, this multi-property cover could cost you considerably less than if you take out individual policies.
To find out more about the impressive range of landlord insurance products we offer, take a look at the policy options on our website. You can also get in touch with our expert team by phone or email for further details. Our specialists are on hand to answer your questions and to help you find financial protection that meets all your requirements as a landlord and falls within your budget.
If you'd like to discover how much our landlord insurance would cost you, simply click on the 'Get a quote' link below and enter the relevant personal details. Arranging cover like this can take a matter of moments and it will give you the extra confidence that comes from knowing you're protected if the worst happens.
---
Call our expert Landlord Insurance team 
We're ready to help you with any questions you have 
0800 035 8258  

---
Compare Landlord Insurance
Our landlord insurance comparison tool is powered by data from Defaqto - the independent financial researcher – so you can rest assured that you're seeing accurate, independent and trusted information, which is updated daily
Compare Landlord Insurance Find out more
Watch a quick video on our landlord insurance comparison tool 
---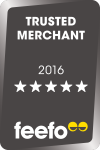 Our Landlord Insurance has been given a product rating of 98 out of 100 by 2382 of our customers through in dependent feedback from Feefo.
Feefo customer information correct as of September 2016 (see more reviews on our Feefo page)
Our Landlord Insurance+ is designed just for landlords. Using our 20 years' industry experience, we offer comprehensive cover and a range of optional extras.