"Super service. Keeping me up to date with any changes. Friendly, helpful and knowledgeable staff."
- Verified customer, 10/11/23
"Great experience and you can call and speak to a real person if you have any questions. They came recommend."
- Verified customer, 09/11/23
"I would buy from HomeLet again, they were most helpful and efficient"
- Verified customer, 08/11/2023
"HomeLet is always happy to help with any queries and explain things if I have not understood any of the minor details. I've used HomeLet for many years."
- Verified Customer, 06/11/2023
"They were really friendly with great communication. Made me feel really at ease which is important as it was my first time moving out, couldn't have asked for better."
- Verified Customer, 02/11/2023
What is Landlord Insurance?
Landlord Insurance provides financial protection for landlords renting a property to tenants. It differs from standard Home Insurance by covering some of the additional risks associated with renting a property. It's sometimes also called Landlord Home, House or Property Insurance, or Buy-to-Let Insurance.
It's a broad category, too, and cover can include landlord buildings Insurance, contents, accidental damage, loss of rent and liability.
Do I need Landlord Insurance?
Legally, no. But your rental property is a major investment, so it's important that you consider protecting it with suitable Landlord Insurance. Regular home cover may not offer the cover you require. Being a landlord comes with its own unique set of challenges and risks and our specialist insurance is designed to meet those particular needs.
At HomeLet, we know that being a landlord is complex. There's a wealth of information, legislation and regulation to digest, plus you need to attract tenants, keep your properties in good condition, manage rental payments and organise the right insurance. To make your job easier, we offer tailored, competitive landlord buildings and contents cover that's designed to safeguard your finances and give you added peace of mind. You've also got the reassurance that HomeLet have been protecting landlords for over 30 years.
How do I get Landlord Insurance?
There are two main ways to get insured. First, you can buy online on your smartphone, laptop or computer and arrange your cover quickly and easily.
Alternatively, you can give us a call, and one of our friendly team will be happy to answer any questions that you might have about our cover. They can also help you to arrange your insurance over the phone.
We're open from 8:30am-6:30pm Monday to Friday and 9:30-1pm Saturday. Whatever you need, we're happy to help.
How much does Landlord Insurance cost?
Your Landlord Insurance cost will depend on several factors, including the level of cover that you choose. Every landlord's situation is different, so there's no 'one-size-fits-all' insurance solution.
At HomeLet, we offer options including landlord building and contents insurance, buildings only and contents only. We also offer multi-property Landlord Insurance called Portfolio Insurance.
We provide a variety of optional extras, too, such as accidental damage by your tenant. This means that, if you choose to get a Landlord Insurance quote, you can arrange exactly the level of cover that you need, and the cost will be unique as a result.
Other factors affecting Landlord Insurance cost include:
The type of property that it is
How old your property is
The location of your property
What kind of tenants you accept
Whether you've made any previous claims
Whether you pay annually or monthly
Get a tailored Landlord Insurance quote in minutes
To get a Landlord Insurance quote, simply click on the below link and enter your details. Arranging cover can take minutes and will give you peace of mind knowing that you're protected if the worse happens.
What does Landlord Insurance cover?
These products can differ markedly, which is why it's wise to compare Landlord Insurance policies to make sure you get one that's right for you.
As well as protecting buildings and contents, Landlord Insurance policies can cover against:
Damage to your property (by the tenant)
Loss of rent – or alternative accommodation costs if your tenants have to move out following an insured event
Emergency overnight accommodation (for your tenant)
Emergency repairs
Liability for injury or loss related to your rental property brought by third parties such as tenants, visitors or cleaners.
How could I reduce my Landlord Insurance premiums?
It's not wise to skimp on your cover and leave your income at risk but providing that you're still getting the level of protection that you need, here are two ways to lower your Landlord Insurance cost:
Increase your excess: Raising how much you're willing to pay towards an insurance claim will lower your premium, too. Just bear in mind that you'll need to be able to pay it if you need to make a claim.
Avoid unoccupied periods: While easier said than done sometimes, aim for quick changeovers between tenants, as empty properties are considered riskier than occupied ones and may mean that our Landlords Insurance may not be suitable and would require specific unoccupied insurance which often can be more expensive.
Is regular Home Insurance not enough?
Regular Home Insurance is unlikely to offer the cover that you require. The key differences are that you're not living in the property, and you're renting it out to generate income. This means many of the risks you might face are different, for example, tenants injuring themselves, causing damage or stopping paying rent.
Do I need Landlord Insurance if I live in the property?
It depends if you're renting to a tenant or a lodger. Your guest is a tenant if you have an agreement not to enter their room without permission – in which case, standard Home Insurance probably won't cover you.
If you don't have this agreement in place and the person shares living space with you, they're a lodger. Extending your Home Insurance should be enough in this case.
What do I need to get a Landlord Insurance quote
It helps to have some basic information ready. To give you an accurate Landlord Insurance quote, we'll ask for things like:
Key details about your property, like its age and location
Basic tenant information, such as their professions
Your claims history
Can I get multi-property Landlord Insurance
As specialist providers of Landlord Insurance in the UK, we can also offer you Landlord Portfolio Insurance. Ideal if you own a larger number of properties, this multi-property Landlord Insurance could help you to manage everything on one policy.

A trusted Landlord Insurance provider
We have been awarded a Feefo Platinum award for 2023, meaning our rating was above 4.5 out of 5 throughout 2022. Our Landlord Insurance for UK landlords has been given a customer experience rating of 4.6 out of 5 by 9,411 of our customers as of March 2023.
To read Landlord Insurance reviews, head to our Feefo page.
At HomeLet, we offer tailored policies that can include the following forms of cover:
Landlords Buildings Insurance
Landlords Buildings Insurance cover protects you against a range of potential disasters that could affect your rental property. This could include fires, lightning, storms, floods and earthquakes, as well as an escape of water or oil, falling trees or branches, vehicle collisions and more.
At HomeLet, our Landlord Buildings Insurance also includes emergency assistance cover as standard, plus you can choose to add boiler and heating cover. Get a tailored Landlord Building Insurance quote today.
Landlords Contents Insurance
Landlords Contents Insurance cover protects your belongings that you provide for your tenants to use whilst in the property.
At HomeLet, we offer two levels of cover. Limited Contents Insurance provides up to £5,000 of cover for a limited range of household items, while Full Contents Insurance offers a more specialist cover level from £10,000.
Our contents policies include employers liability, legal liability, and loss of rent or alternative accommodation costs if your tenants have to move out following an insured event. If you chose the Full Contents Policy, we also offer our emergency assistance as standard, with the option to add on boiler & heating cover.
It's worth considering how much cover you need before deciding which policy suits your individual circumstances.
Landlords Liability Insurance
Regardless of how hard you try to keep your rental homes in good condition, accidents can happen. Even something as simple as a trailing wire or a tile that's slightly out of position can result in injury or damage – and, as the landlord, you could be held responsible.
This is where liability insurance comes in. It help to protects you from the costs of injury or damage claims brought by third parties such as tenants, visitors or cleaners.
We include Landlords Liability cover as part of all our Landlords Contents and Buildings Insurance policies. Our liability cover includes legal liability as an owner up to £5 million, occupiers legal liability and worldwide personal liability up to £5 million, public liability up to £5 million and employers liability up to £10 million.
Landlords Emergency Assistance Insurance
Landlords Emergency Assistance Insurance (excluding optional boiler and heating cover) is included as standard as part of a buildings or full contents policy. You can also buy it as a standalone policy.
It gives you and your tenants access to a 24-hour helpline to contact in emergencies. If you purchase it as a standalone product, it includes our optional boiler and heating cover as standard. This covers up to a maximum of £1500 per policy term and a maximum of £500 for each claim.
Can't find what you're looking for?
Get a specialist Landlord Insurance quote for your:
Protect your investment, no matter the property type.
*This link will redirect you to UKInsuranceNET who, along with HomeLet, are a subsidiary of the PIB Group.
What do our customers say?
We have been awarded as a Feefo Platinum merchant for 2022, this means our rating has been above 4.5 out of 5 throughout the entirety of 2021. Our Landlord Insurance, available across the UK has been given a customer experience rating of 4.7 out of 5 by 8,556 of our Landlord customers, through independent feedback from Feefo.
To read more renters insurance reviews, you can see feedback from our customers on our Feefo page.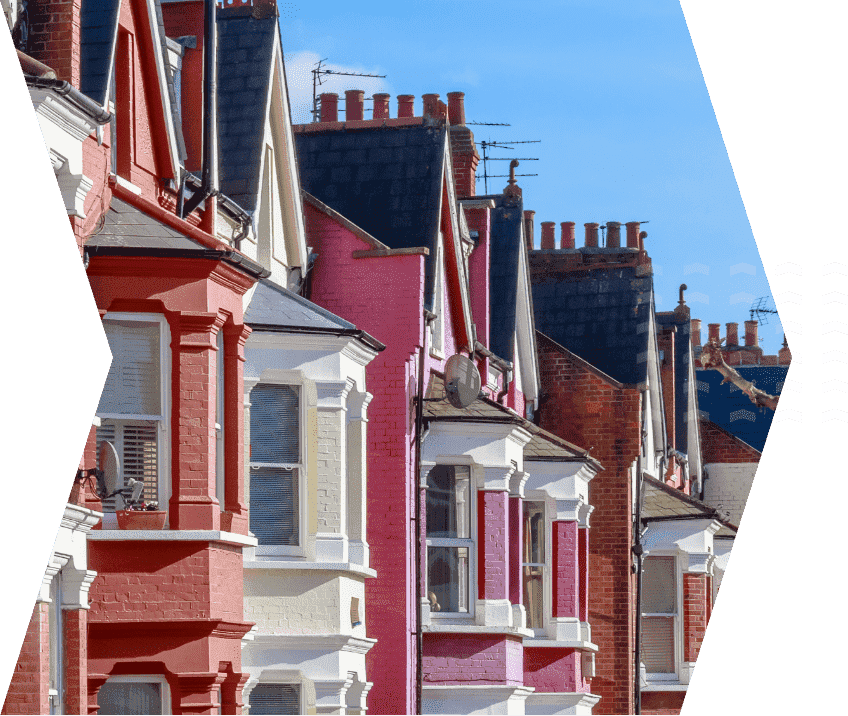 HomeLet rental index report
Get the most comprehensive and up-to-date data on rental values in the UK.