"Super service. Keeping me up to date with any changes. Friendly, helpful and knowledgeable staff."
- Verified customer, 10/11/23
"Great experience and you can call and speak to a real person if you have any questions. They came recommend."
- Verified customer, 09/11/23
"I would buy from HomeLet again, they were most helpful and efficient"
- Verified customer, 08/11/2023
"HomeLet is always happy to help with any queries and explain things if I have not understood any of the minor details. I've used HomeLet for many years."
- Verified Customer, 06/11/2023
"They were really friendly with great communication. Made me feel really at ease which is important as it was my first time moving out, couldn't have asked for better."
- Verified Customer, 02/11/2023
Landlord Contents Insurance
We provide two levels of contents cover for landlords to help you select a policy that suits your needs. Our policies payout on a new-for-old basis following loss or damage, so you can rest assured you won't be left out of pocket if you need to make a claim, it is extremely important to ensure you select an adequate amount of cover for your contents to ensure claims are paid out in full.
We've got over 30 years of experience in creating bespoke products to suit landlords insurance needs, so you can trust us to provide you with a policy that will help to safeguard your contents and give you added peace of mind.
What is Landlord Contents Insurance?
Landlord Contents Insurance can cover the cost of repair or replacement of the furniture and appliances that you provide in your rental property in the event of a valid claim. These possessions can include everything from beds, sofas and dining tables to curtains, carpets and freestanding white goods.
This type of insurance only covers the items you provide as a landlord; it doesn't offer protection for tenants' possessions. If they wish to protect these items, they will need to take out their own policy.
Do I need Landlord Contents Insurance?
If you rent out a furnished or part-furnished property, you may want to consider landlord contents insurance to protect you from the unexpected. From fires, floods and theft to accidental or malicious damage, a variety of problems could arise that leave you significantly out of pocket.
Having a suitable insurance policy in place means the cost of any repairs or replacements may be covered after an insured event.
Can I use regular Home Contents Insurance as a landlord?
It's important to know that regular home contents insurance can be unsuitable for rental properties. This is because of the additional risks associated with letting a residential property - for example, the danger that tenants will cause malicious damage to your contents or your additional liability as a landlord. So, when you're searching for appropriate cover, make sure you consider a policy that's specifically created for landlords. We detail the differences between landlords and home contents insurance on our landlord tips page.
What does Landlord Contents Insurance cover?
At HomeLet, we offer two types of content cover for landlords. They are:
Full Contents Insurance
This includes specialist cover for any furniture, fixtures and garden items that you provide with your property. It also comes with an automatic cover for bathroom sanitary ware and kitchen fixtures and fittings where the insured property is owned on a leasehold basis. You can select the cover level, which starts from £10,000 and includes the following:
Cover for carpets, curtains, sun blinds, light fittings, furniture such as beds, wardrobes, sofas, coffee tables and white goods
New-for-old replacement of insured items • Cover for contents if you temporarily remove them (up to 20% sum insured)
Loss of rent or re-letting costs you may be faced with after insured damage (up to 30% sum insured)
Full cover for properties left unoccupied for up to 90 consecutive days
Emergency Assistance Insurance
Legal liability as owner, occupiers legal liability, worldwide personal liability and public liability (up to £5,000,000)
Employers' liability (up to £10,000,000)
Variable excess level
The additional option to include cover for loss or damage caused by accidental damage or by a malicious act of the tenant
To give you further reassurance, we offer optional extras for this policy. You can include cover for accidental damage, including malicious damage by the tenant. We also provide a boiler and heating option extension to the emergency assistance cover, which gives protection for emergencies arising from sudden and unexpected breakdowns or damage to boilers and heating systems.
Limited Contents Insurance
Our limited contents policy provides up to a maximum of £5,000 of cover for the costs of repair or replacement of carpets, blinds, curtains, white goods and light fittings. When compared to our Full Contents Insurance Policy, it does not include the following:
Any other domestic furniture and furnishings belonging to the landlord
Emergency Assistance Insurance
Cover for kitchen fixtures and fittings and bathroom sanitaryware (for leasehold properties)
Variable excess levels
The additional option to include cover for loss or damage caused by accidental damage, including malicious acts of the tenant
Both of our policies offer cover on a new-for-old basis following loss or damage caused by storms, fire, flooding, oil leakage, escape of water, lightning, aircraft, collisions or impacts, explosions, falling trees and earthquake, subsidence, heave, theft by forcible means, and riots/civil commotion.
As well as compensating you for the replacement or repair of insured items, these contents insurance policies will cover your loss of rent and re-letting costs, or costs of alternative accommodation, up to 30% of the contents sum insured if the property also become uninhabitable due to the insured damage. Additionally, these policies provide full cover for properties that are unoccupied for up to 90 consecutive days, which can be especially important if there are breaks in the occupancy of your property.
As an added benefit, your items are covered for up to 20% of the contents sum insured while they are temporarily removed from your property for repair, cleaning or similar purposes. Also, these landlord contents insurance policies cover the loss of oil and metered water or gas, as well as the replacement of locks following key theft.
Landlord Liability Insurance
As a landlord, you have a responsibility to help ensure that your tenants and anyone who is employed to work on your property are as safe as possible. However, we appreciate that no matter how careful you are, accidents can happen. Something as seemingly insignificant as a loose piece of carpet can result in a potentially serious injury - and you may want to consider insurance to make sure that you're covered just in case.
This is why our landlord contents insurance policies come with protection for your legal liability as a property owner up to £5 million. They also feature public liability protection of up to £5 million and employers liability insurance of up to £10 million.
This insurance covers the costs of litigation, solicitors' fees and compensation if you find yourself subject to legal action.
What does Landlord Contents Insurance not cover?
Although our Landlord Contents Insurance policies are designed to provide an impressive level of cover, there are things that they do not protect you against - and it's important to be aware of these.
For instance, our policies don't cover loss, destruction or damage caused by wear and tear or that results from household removal. In addition, cover for theft, malicious acts, escape of water or oil and accidental damage are excluded if your rental property is left unoccupied for more than 90 days consecutively. Our policies also don't cover the tenants personal possessions.
For further details on exclusions, please read our policy documents carefully. If you require any more information, our friendly and helpful team are here to help answer any queries you may have.
How much does Landlord Contents Insurance cost?
The cost of landlord contents insurance differs according to a number of factors, including the size and type of property you have, its location and the level of cover you're looking for. To get a quick quote today, simply complete our online form.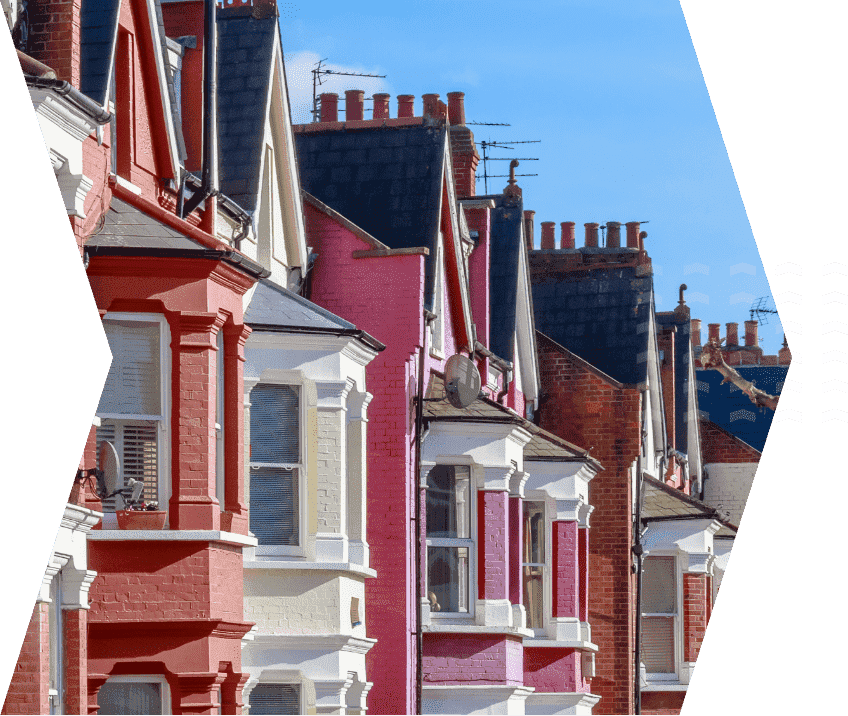 HomeLet rental index report
Get the most comprehensive and up-to-date data on rental values in the UK.