"Super service. Keeping me up to date with any changes. Friendly, helpful and knowledgeable staff."
- Verified customer, 10/11/23
"Great experience and you can call and speak to a real person if you have any questions. They came recommend."
- Verified customer, 09/11/23
"I would buy from HomeLet again, they were most helpful and efficient"
- Verified customer, 08/11/2023
"HomeLet is always happy to help with any queries and explain things if I have not understood any of the minor details. I've used HomeLet for many years."
- Verified Customer, 06/11/2023
"They were really friendly with great communication. Made me feel really at ease which is important as it was my first time moving out, couldn't have asked for better."
- Verified Customer, 02/11/2023
What is Tenants Liability Insurance?
UK Tenants Liability Insurance covers you for accidental damage to items that belong to or are provided by your landlord. It offers handy protection when you're renting a property, especially one that's fully or part-furnished.
What does Tenants Liability Insurance cover?
Tenants Liability cover protects items already present in the property such as a fitted kitchen, carpets and bathroom fittings, plus anything else you're liable for as part of your tenancy agreement. That might mean: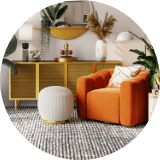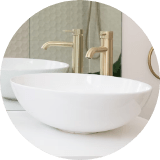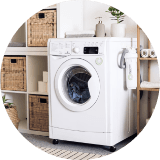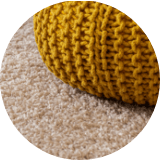 Carpets & Soft Furnishings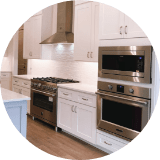 Integrated Appliances i.e. oven, fridge etc
Since January 2013, we've paid out £3.6 million under our Tenants Insurance policies. Here are some more specific issues that we've covered:
Cracked shower trays after falls
Kitchen and bathroom damage following chip-pan fires
Damaged walls and flooring due to nails accidentally piercing pipes
Damaged hobs after dropping jars and other kitchen equipment
How much does Tenants Liability Cover cost?
At HomeLet we offer a fixed price Tenants Liability Insurance policy for a standard £10,000 of cover for £10.49 per month* (including admin fees).
You can upgrade this policy to our Tenants Contents Insurance with Tenants Liability Insurance cover from £11.00 per month. This includes contents cover for your personal possessions up to the value of £50,000.
This price includes Insurance Premium Tax (IPT) but doesn't include a monthly admin fee of £1.99 if you choose to pay for your policy monthly.
Can Tenants Liability Insurance protect against deposit deductions?
One of the main benefits of Tenants Liability Insurance cover is that it protects you against deposit deductions. By helping to fix items that you accidentally damage right away, you can minimise potential deposit disputes or deductions at the end of your tenancy.
Just bear in mind that any malicious act, theft or attempted theft by you, a member of your family or anyone else you allow into your home won't be covered by Tenants' Liability Insurance. Damage caused by wear and tear isn't covered, either.
How much cover does HomeLet's Tenants Liability Insurance policy give me?
When you take out Tenants Liability Insurance cover with us, you'll be insured for up to £10,000 as standard. This will cover the cost of any repairs or replacements needed for damaged fixtures, furniture or fittings that belong to your landlord.
You can also upgrade this policy to our Tenants Contents Insurance including Tenants Liability Insurance. This gives you cover for your own belongings up to the value of £50,000, plus your landlord's items up to £10,000, all from a Tenants Insurance provider.
How do I get Tenants Liability Insurance?
If you think that you'd like to go ahead and take out some cover, there are two main ways in which you can get insured with HomeLet. Firstly, you can buy it online. Our site has everything that you need to arrange your cover quickly and fuss-free.
Get a Tenants Liability Insurance quote using the button below. It should only take two minutes.
If you'd prefer to have a chat about our Tenants Liability Insurance, give us a call and one of our team will be ready and waiting to answer your questions. We can also arrange your insurance policy over the phone.
Online quote
Protect yourself and your contents in as little as 2 minutes
10% Discount is applied to policies purchased online
How much Tenants Liability Insurance cover do I need?
Other providers may offer Tenants Liability Insurance at different prices and with different levels of cover. This means that it's up to you to decide on a suitable amount of protection for your needs.
Look carefully at the fixtures, fittings and contents that belong to your landlord. If you've decided to rent a furnished or part-furnished home, you'll need to think about all the furnishings that are already there, from the sofa and the bed to the tumble dryer and the coffee table. The cost of repairs or replacements for all these items can quickly add up!
You'll also want to consider that repair costs may include labour costs for a tradesperson, not just the items themselves. For example, if you accidentally damage a carpet and a replacement is necessary, you'll need to factor in the cost of the carpet fitter's labour.
Tip: Make sure that the inventory is accurate
When you're calculating how much Tenants Liability Insurance you need, an accurate and detailed inventory is key. It helps with understanding the value of items that your landlord provides and for what you're responsible for under your tenancy agreement, should damage occur. Read our Tenants Guide to Inventories for more info on this.
What's the difference between Tenants Liability Insurance and Tenants Contents Insurance?
Tenants Liability Insurance and Tenants Contents Insurance are two types of insurance worth having as a Tenant, and they work slightly differently. The former protects your landlord's possessions from any accidental damage that you cause, while the latter protects your own possessions.
The two go hand in hand and are often combined into one policy, so it's always smart to check for exactly what cover you're paying.
We're here for you, online or on the phone
We understand buying insurance can be easier to talk it through with someone, an expert who can help you through the process. At HomeLet, we give you the option whether to buy/contact us online or if you'd prefer to speak to a real person, we're here for you, 8:30am to 6:00pm Monday-Friday and 9:30 to 1:00pm Saturday.
Can I get Tenants Contents Insurance with Tenants Liability Insurance cover in one policy?
You can easily upgrade from Tenants Liability Insurance cover to our full Tenants Contents Insurance. This includes the same level of liability cover but adds protection for your own belongings up to the value of £50,000. Tenants Contents Insurance cover is similar to home contents insurance but is designed specifically for tenants.
For example, if you keep your laptop in the apartment that you're renting and it's stolen, you'd be covered. If you added our Accidental Damage extension, then you'd also be covered if you accidentally damaged the screen or keyboard.
Our Tenants Contents Insurance gives you the flexibility to add a variety of other cover options such as Specified Items and Away From Home cover too. See our Tenants Contents Insurance page for more details.
Get a tailored Tenants Liability Insurance quote in minutes 
Get peace of mind in minutes. Click the button below and enter a few key details so that we can give you a tailored Tenants' Liability Insurance quote.
How to claim on your Tenants Liability Insurance
If you need to make a claim on your Tenants Liability Insurance policy, we're on hand to help you every step of the way. Just remember to avoid waiting longer than 30 days after the incident to make your claim.
You can call our insurers claims line on 0330 333 7230. The lines are open Monday to Friday, 9am-5pm.
Extending or cancelling your Tenants Liability Insurance
Our UK Tenants Liability Insurance is available for a period of 12 months. After this time, you can renew your policy for 12-month terms until you decide to cancel it. For customers who choose to pay by Direct Debit, your policy will auto renew unless you have opted out of this.
Taken out this policy but changed your mind? By law, you have 14 days from either the purchase date or the date on which you receive the policy documents – whichever is later – to cancel free of charge. As long as you haven't made a claim during this period, we'll provide a full refund.
If the 14 days pass and you want to cancel, you can do so at any time by calling us on 0800 035 8258 and selecting option 2. Providing that you haven't claimed, we'll refund a percentage of your premium calculated in proportion to the period of cover that you haven't used. Cancellation fees also apply.
If you're moving house, your policy can go with you – even if you buy your own home.
A trusted Tenants Liability Insurance provider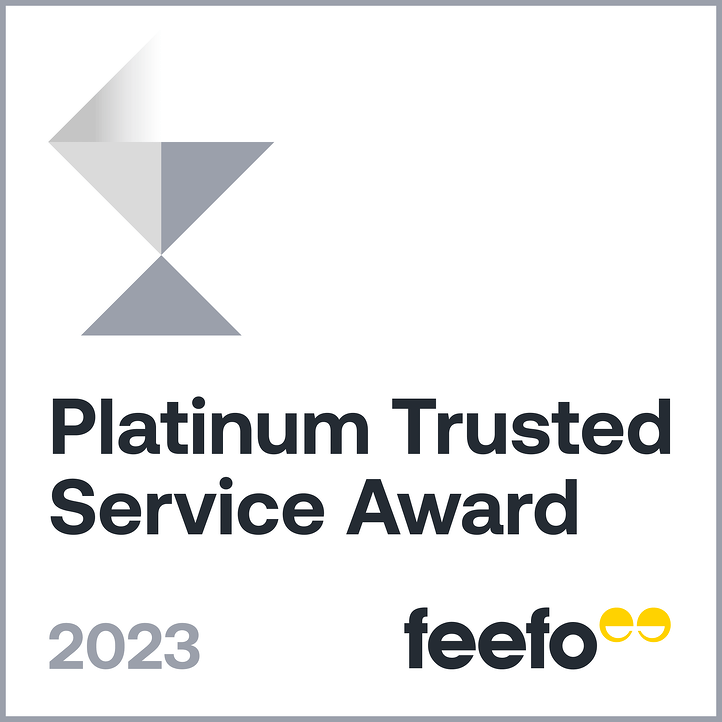 We have been awarded as a Feefo Platinum merchant for 2023, which means our rating has been above 4.5 out of 5 throughout the entirety of 2022. Our Tenants Insurance, available across the UK, has been given a customer experience rating of 4.7 out of 5 by over 9,000 of our customers through independent feedback from Feefo.
To read more renters insurance reviews, you can see customer feedback on our Feefo page.
* Tenants Liability Insurance costs £10.49 per month when buying online. Contents Insurance incorporating Tenancy Liability starts at £12.99 per month; these prices include Insurance Premium Tax (IPT) at the current rate, as set by HMRC. Please note that a monthly admin fee of £1.99 will be payable if you choose to pay for your policy monthly. The annual cost of this policy would be £132.
HomeLet is a leading supplier of Landlord Insurance, Tenant Referencing and Tenant Insurance. HomeLet is a trading name of Barbon Insurance Group Limited, which is authorised and regulated by the Financial Conduct Authority for insurance distribution.
Policy documents for Tenants Liability Insurance
It's really important that you read our policy documents to understand exactly what's covered. Please visit our policy documents page to find out more about our cover.
Viewing your documents and correspondence from HomeLet
When you buy a policy, we'll prompt you to register for your My HomeLet account. My HomeLet is a service for existing customers that allows you to view your policy documents and any correspondence that we send you securely online. We'll send you an email to let you know when you've got a new message to view in My HomeLet.